How To Get On The First Page Of Google – 3 Ways To Get Into The Top 10 Search Results
In this article Mark Ford shows you how to get on the first page of Google using 3 very simple strategies.
If you have an online business then it should be your ambition to get as high as you can within the search engine results for your particular niche or industry. Your search engine ranking will decide how much free or organic traffic you will receive when people enter specific keywords that relate to your home business.
Now getting onto the first page of Google and the other search engines is very competitive. You will find it easier though if you follow the 3 tips that I am going to share with you which will show you how to get on the first page of Google and stay ahead of your competition.
How To Get On The First Page Of Google – 3 Simple Strategies To Get To The Top Of The Search Engine Results
How To Get On The First Page Of Google – Post Regular Content Onto Your Blog Or Website
Google loves websites that regularly add content which is unique and of very high quality. I would suggest that you publish content on a daily basis because that is what I do and I have seen significant results in my business by adopting this strategy.
If you are not able to do a daily post then at a bare minimum I recommend you post 4 times a week and then continue to be consistent with this amount. Google will recognize your consistency and then reward you with high search rankings.
As regard to what kind of content to publish. Don't just limit yourself to written text. Google really like websites that incorporate videos and images so try and mix things up to keep your website or blog fresh. Also make sure it is relevant to your home business, the audience and you personally.
Never copy other people's work word for word as this will harm your Google rankings and if you have freelance writers creating content for you make sure you edit it and personalize it to you.
For more ideas on how to create content for your blog click here.
How To Get On The First Page Of Google – Focus On Relevant Keywords
Make sure you use the Google Keyword Planner to find high search volume and low competition keywords. Make a list of around 100 and work through that list, blogging as you go, until you have exhausted it.
Make sure your content is relevant to the keywords and incorporate the keywords into your headings and content body. Also title the images you use for your post with the keyword so they get ranked in the Google images listings.
The reason for all this is that as soon as you have published your blog post the spiders and robots that Google use will crawl all through your webpages to check the relevancy of your content and will rank your content accordingly.
---
Top Tip: You can increase significantly the potential for your content to get found and ranked by consistently syndicating your content around the net!
---
How To Get On The First Page Of Google – Backlinking
A backlink is a link from another website to yours. Having backlinks from high quality websites will give your website more credibility and Google likes this. If they see lots of high quality backlinks it will give Google the confidence to rank your website higher.
Don't get caught in the trap of buying backlinks though as you will find you get links from a lot of spammy websites and Google doesn't like this one bit.
How To Get On The First Page Of Google – WebFire
WebFire is a piece of software that I use regularly which helps with many aspects of search engine optimization. You can use it to find high quality keywords to help you get in the first page of Google in just a few minutes. Also the software will analyse your website overall search engine optimization performance.
There are simply too many features to list in this post so I feel it would help you understand how WebFire works if you watch a short video presentation on how the software can help you. Click on the banner below.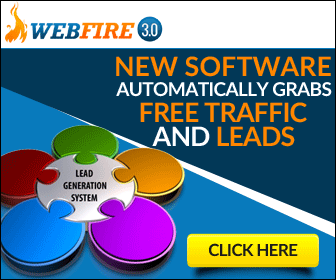 ---
I have shown you how to get on the first page of Google by implementing 3 simple strategies. Also I have introduced you to a fantastic resource which you can use to help you rank higher than your competitors. If your are serious about getting to the top of the Google rankings then you need to take action on what I have shared. I wish you every success with your blog content.
---
Related Posts
Mark Ford's Blog Posts on Google – Click Here
---
Home Business Lifestyle and Blogging Coaching with Mark Ford, loyally stepping up for others SO THAT they are given inner peace.
Registered Office: Nice Money Publications Limited, Newport House, Newport Road, Stafford, Staffordshire, ST16 1DA, United Kingdom.
Business Website: Nice Money Publications.com
  Main Blog: Latest Home Business Blogs
---
About Mark Ford
> My Story <
> The Transition from Lawyer to Home Business Lifestyle Coach <
---
Contact & Connect With Mark Ford
   > Click Here To Contact Mark Ford <
> Home Business Coaching Calls with Mark Ford <
---
Social Media
 Connect with Mark on Facebook
 Google > Connect with Mark on Google +

Pinterest Posts
Skype Mark Ford: nm.publications.mf
 Subscribe to Home Business Blog Updates
 Tweets
 YouTube Home Business Videos
---
Website Network
Business Website: Nice Money Publications.com
  Main Blog: Latest Home Business Blogs
Home Business Newsletter – Would You Like A Copy?
Products: Mark Ford's Products
Six Figure Mentors Membership: Six Figure Mentors Elite Member
Videos: Mark Ford's TV
Your Blog Content Report: Would You Like A Copy? – Yes, Click Here
Website Listings: Mark Ford's Websites
---